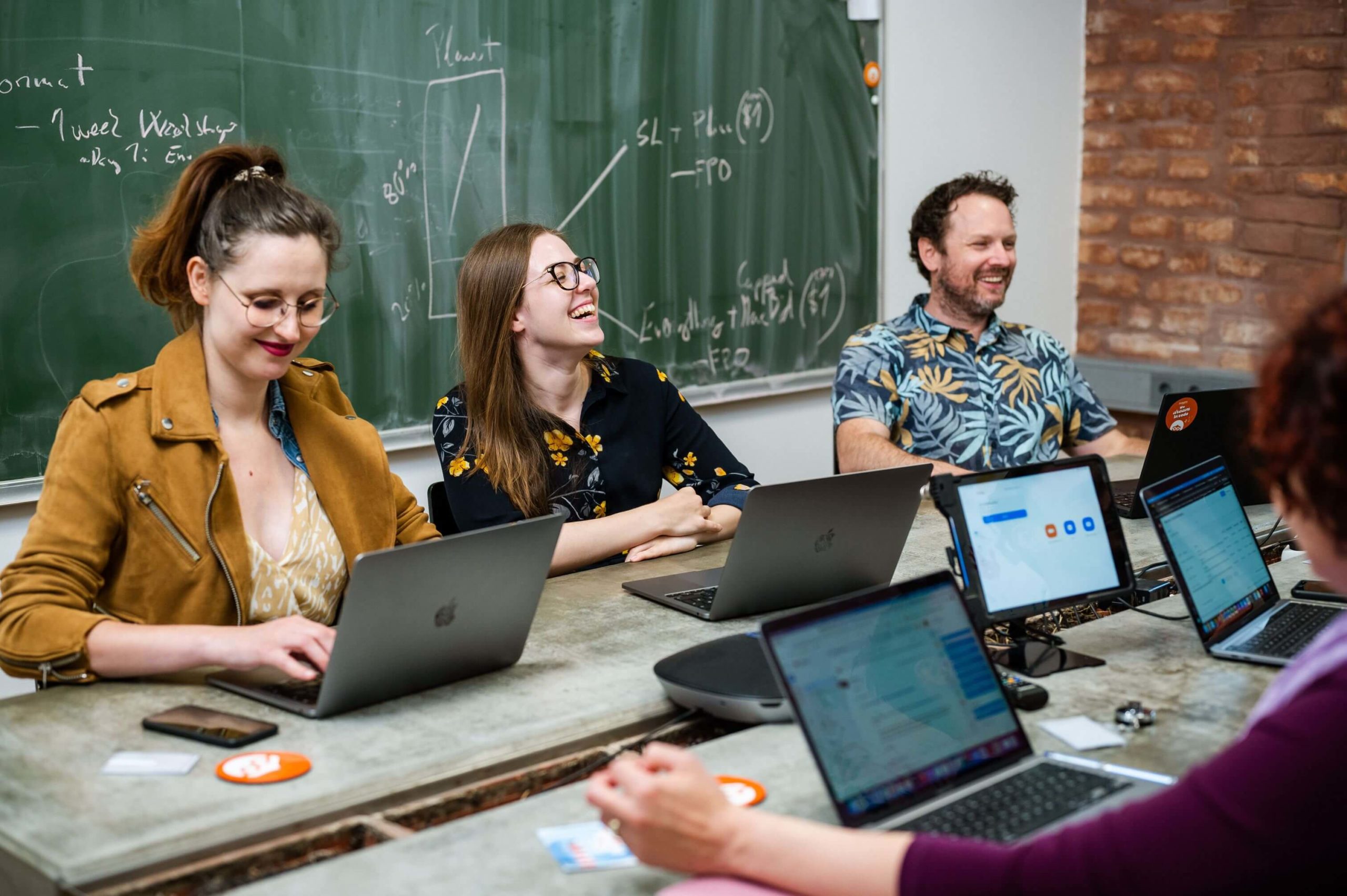 Happy employees make happy clients!
Zemanta is unique for many reasons. We take great pride in our product, our history, and our company's culture. ​​
As we like to say: "We had a vision. We built it." This statement goes beyond the innovative product we have. As the title to this post suggests, we know happy employees make happy clients and in addition to our great product, this is how we have built our reputation in the industry. 
More than a support team. We provide white-glove service.
Along with our intuitive product, product tours, help center, website, webinars, and extensive documentation and instructions, the most valuable piece of the after-sale experience is our Customer Success and Growth team effort. 
We believe in deeply personalized and human relationships. We know our clients are people who care about their organizations, and we care about their success too. 
Our Customer Success and Growth teams consist of highly talented, professional, hard-working, and results-driven individuals with roots in dynamic start-up culture. They are all experts in programmatic advertising, always keep our customers' best interests in mind, and treat them with utmost respect and empathy.
The Customer Success team at Zemanta is quite tech-savvy and, as experts on Z1 and all its features, they support our clients on a daily basis regarding setting up, troubleshooting, and optimizing their campaigns. Customer Success has one super important goal: to ensure that our clients become experts on our platform just like us, enabling them to achieve their goals. Our team also runs onboarding and certification programs.
The Customer Growth team has a strategic role due to their knowledge of the market, industry, and trends. They work together with the Customer Success team to find opportunities to strengthen and grow the partnerships with our clients.
Both crews create a unique, personal and human experience for all our accounts to ensure they can reach out to a polite and helpful "real" person when they need help. We do not have anything against chatbots, but we believe conversations that create impact are driven by human empathy and trust. 
As Christian Marchan, Head of Customer Success at Zemanta, said: "Our Customer Success team's key focus is building valued relationships with our customers. We strive to gain a comprehensive understanding of their needs, how to help them drive successful and measurable results, and how their overall experience with the Z1 platform can be improved from a product standpoint. Of course, all of this is done while providing white-glove service."
Feedback is king.
We believe our clients' success, and therefore our own is not based on the presence of the product features, but on the absence of friction. So, we really do have big ears when it comes to questions, comments, complaints, and compliments regarding our product and its use. 
Our Customer Success and Growth, Product, and Product Marketing teams join calls with our clients to get first-hand feedback! This is a gold mine! We take feedback very seriously and use it to improve our products and services. 
These success stories don't lie. 
"I am continually impressed with Zemanta as they listen to users' needs and regularly add intuitive, useful features to the platform. This helps my team save time running effective campaigns that yield results. Zemanta is one of the top performance-oriented programmatic platforms to be highly considered!"

– Sankara Narayanan · Operations Manager, KBR Digital NZ
"Zemanta is constantly improving the platform and every new feature makes it so much easier to optimize our campaigns daily. From the Creative library to the Zemanta pixel helper plugin, the power to strengthen our campaign performance is at our fingertips. The tools and the awesome people behind the platform take the guesswork out of ad buying."

– Michael Brenner · Marketing Insider Group
Bright future ahead of us. 
At Zemanta, we believe all these key elements are what sets us apart from other DSPs, and are what our clients value the most. We thrive on the wave of success we've helped enable for our clients and our role as a true strategic partner by offering additional tech solutions & integrations and white-glove client support.