See what Zemanta One can do for you.
Zemanta has been an excellent partner that has allowed us to not just bring in an audience at scale, but actually move the needle on our clients' business goals. We have continued to bring client after client onto their platform as they have continued to hit goals across a wide range of categories. I absolutely see them as an essential partner going forward in any of our content marketing efforts.
Expertise
Benefit from working with a company that has spent 8+ years building sophisticated, user-friendly software for content. We built Zemanta One to solve all of the challenges we've faced as marketers over the past decade.
Commitment to Customer Success
Direct access to a dedicated Customer Success team for customized training programs, content integration and campaign strategy. We've experienced it all — let us help you scale and optimize your native advertising.
Latest blog posts
The below interview with Zemanta Product Marketing Manager Dillon Ferdinandi first appeared on Thalamus.
For those of us that aren't familiar with Zemanta, please tell us a little more on your offering and platform.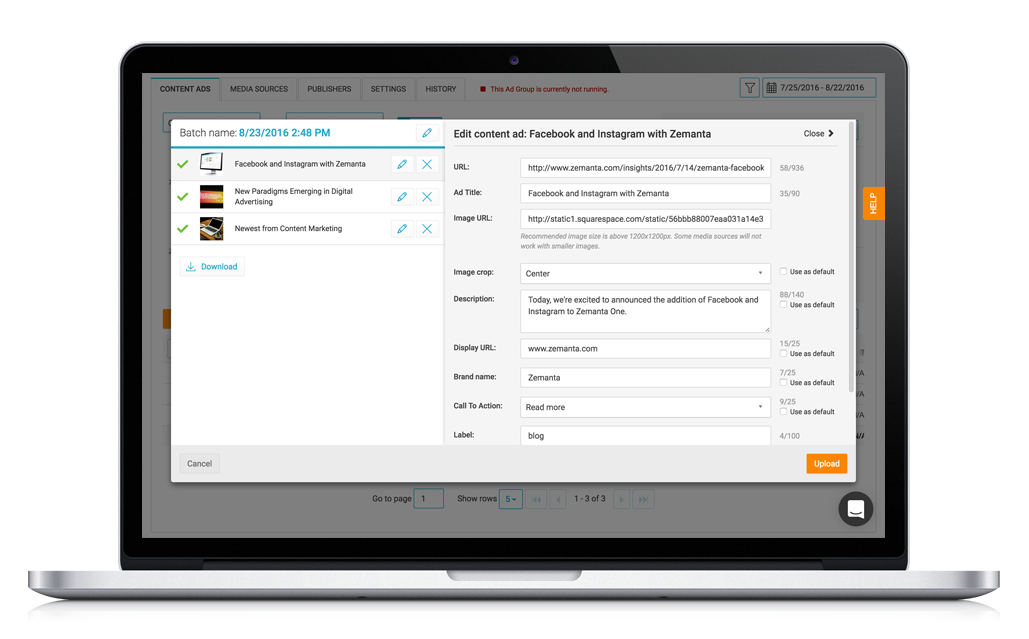 Despite a huge surge in the adoption of native advertising many media buyers still struggle to turn native into a scalable and predictable channel. Some brand executives still view content and native advertising as "just the latest trend." Therefore, media buyers need to understand the tactics and marketing objectives that work best for native. At Zemanta we've experienced it all — let us help you scale and optimize your native advertising!
We have some big news to share — Sovrn has purchased our Editorial Assistant and Related Post applications! Our founders, Andraz Tori and Bostjan Spetic, would like to share a few thoughts with our community.
When we first started Zemanta in 2007 the idea of a personal writing assistant fascinated us. In 2016 it's feels even more meaningful. Applications such as Siri, Cortana and Echo are driving human-computer interaction. Technology that can understand human language and help in one way or another are here, and we can safely say that Zemanta was on the forefront of that movement!