One native platform, two access points.
---
Zemanta Dashboard
Manage every aspect of your digital native media buying from one simple dashboard. Clean, elegant and super fast.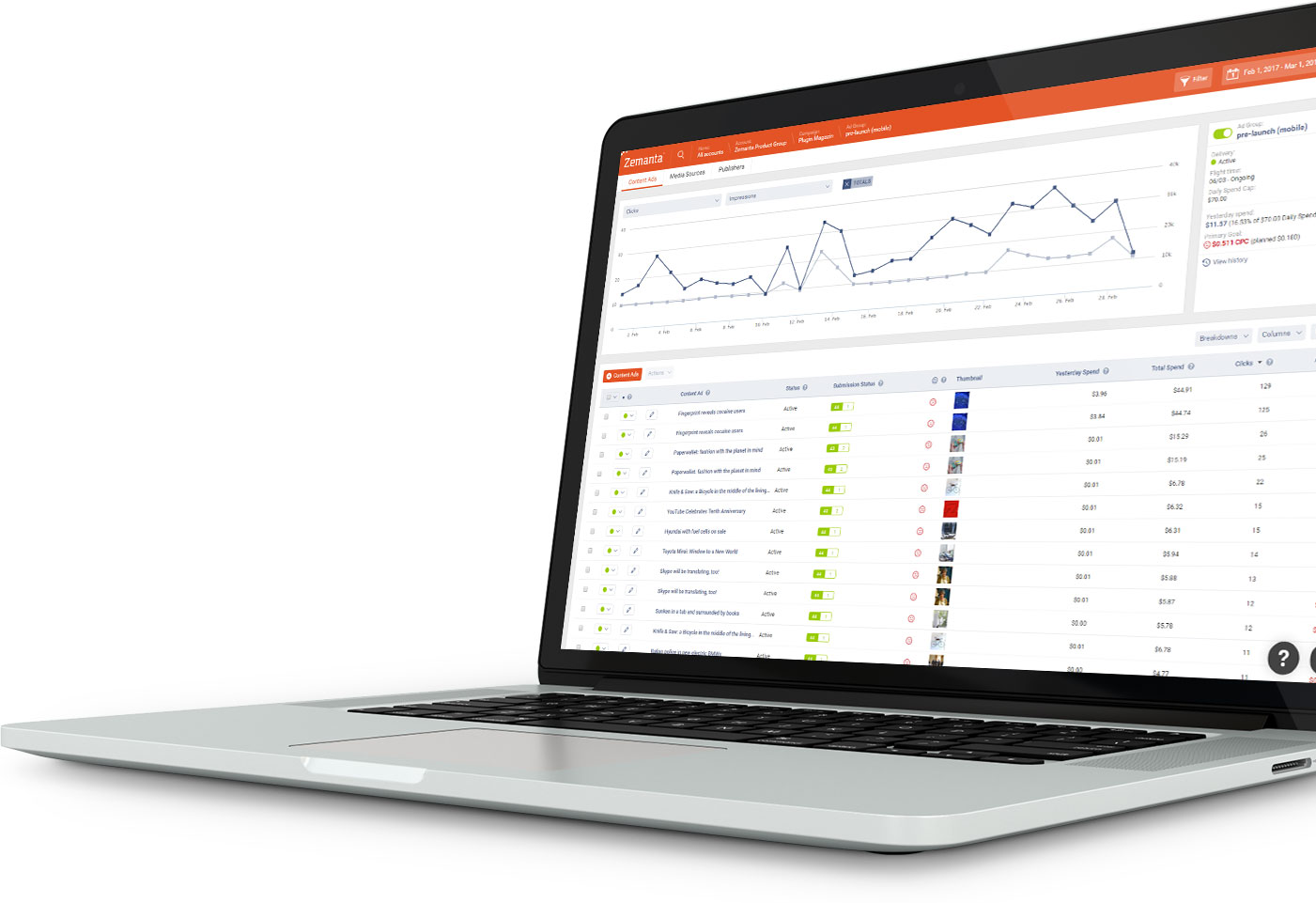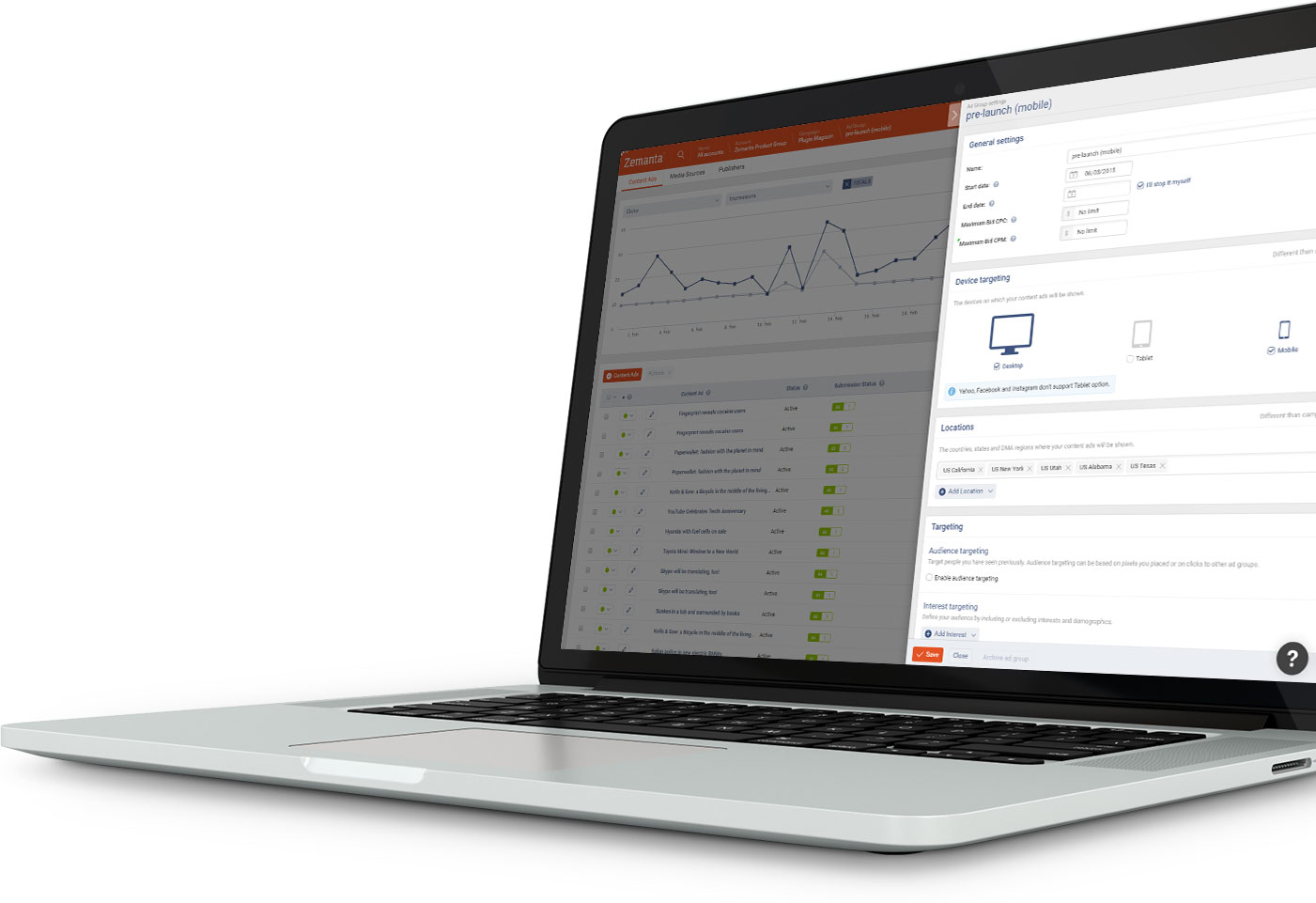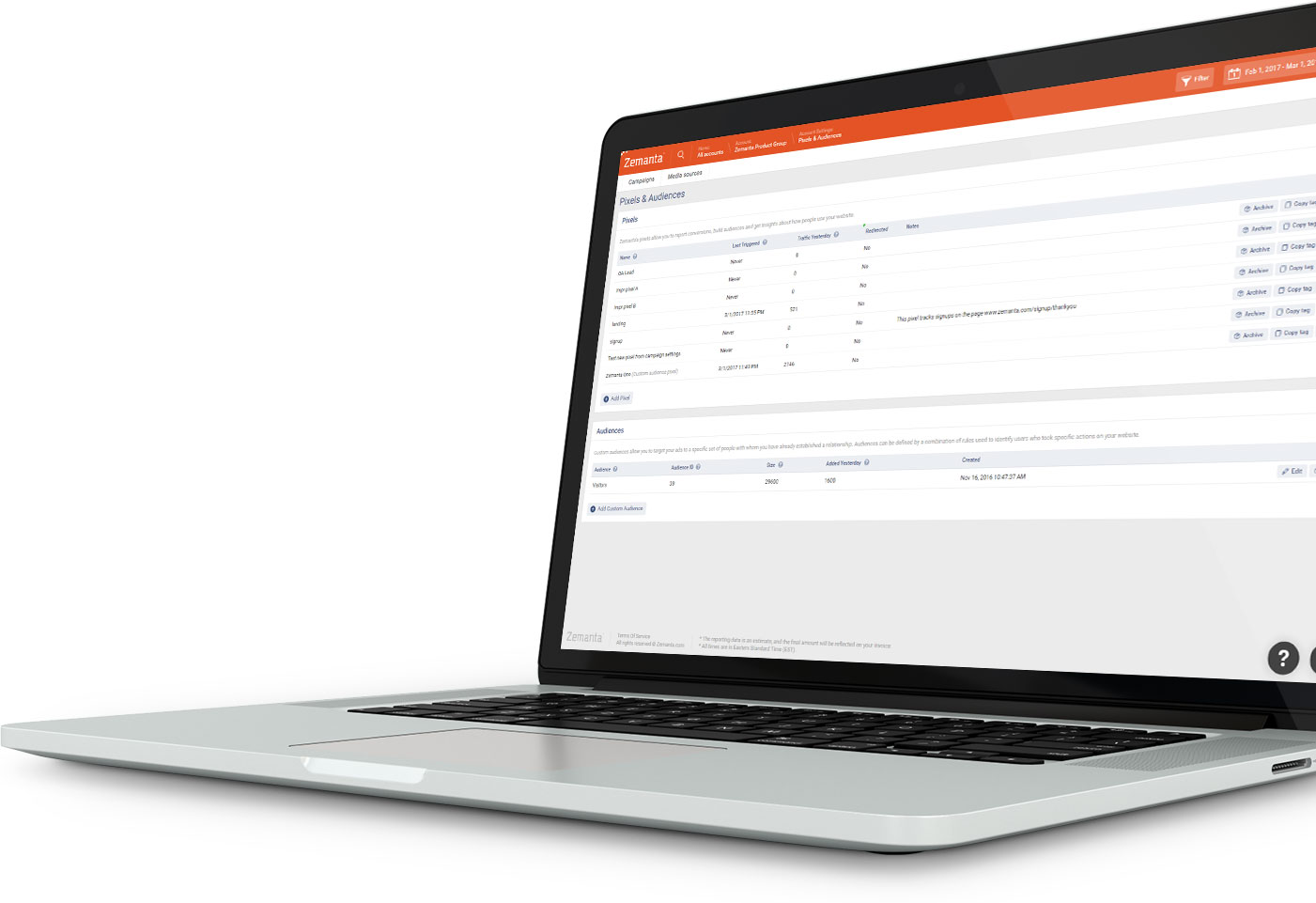 Zemanta API
Connect. Sync. Automate. Zemanta API allows you to master all native media buying from your internal system.
Zemanta has been an excellent partner that has allowed us to not just bring in an audience at scale, but actually move the needle on our clients' business goals. We have continued to bring client after client onto their platform as they have continued to hit goals across a wide range of categories. I absolutely see them as an essential partner going forward in any of our content marketing efforts.
In programmatic advertising, we know the number of steps and parameters needed to set up a campaign can be overwhelming. That's why we've created a list which covers all the components that are a crucial part of every campaign. We've also included some practical...
As a marketer, your goal is to achieve maximum results, efficiently. At Zemanta, we're continually building tools to help you meet this objective. That's why today, we're excited to introduce campaign budget optimization, a new way to ensure you're making the most of...
Zemanta platform is connected to over 30 SSPs and networks, giving our clients a chance to access the majority of existing native traffic. But when you add in targeting, you may not always have a clear grasp on what your reach will be. It might turn out that your...
Three years ago (in November 2014) our anti-fraud efforts at Zemanta flagged a set of sites with statistics that were too good to be true — lots of pageviews, lots of clicks, and low CPC. But those same sites also had low engagement after the click and virtually no...