We are happy to announce that we have changed the Zemanta Bidding and Budgets UI and added a new bidding strategy option called Maximize conversions.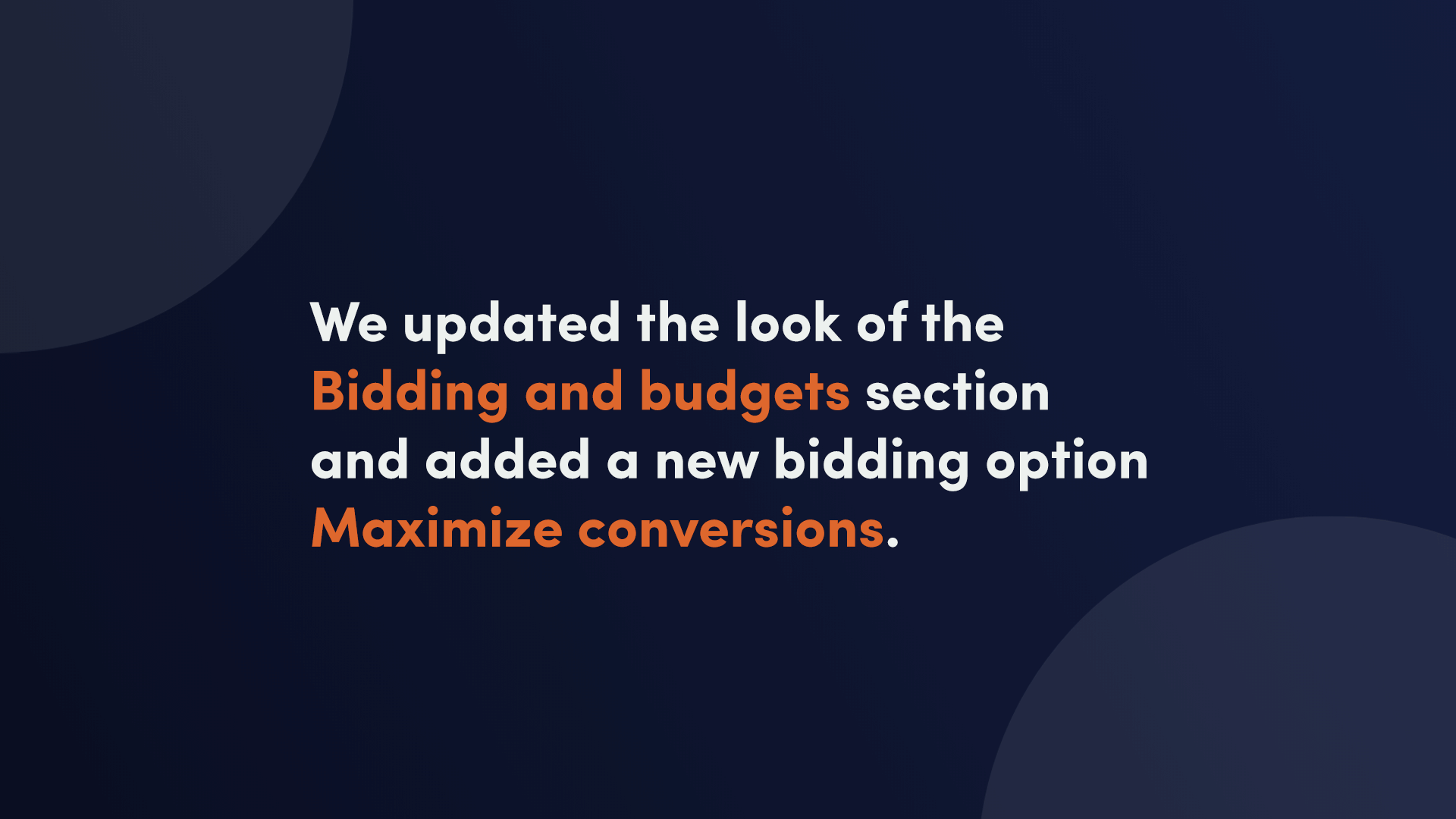 We encourage you to use automation to help you achieve your campaign goals. Let the Zemanta algorithm work for you and reduce your workload. Give our new automatic bidding strategies a try, they really work!

Our UI look:
For more information, please watch this video and check out our help page. If you have any questions, please don't hesitate to reach out to our Customer Success team. They will help you with all your questions and potential issues.
Try out the Zemanta dashboard Demo now!